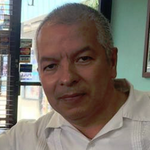 Fernando Doylet
(@
FernanDoylet

)

Based in Fort Lauderdale (Florida), I am learning how to participate in social coding.
The School Board of Broward County, Florida

American InterContinental University - Ft. Lauderdale

United States

java
Badges
FernanDoylet has not unlocked any badges yet.
Submissions
User has not solved any challenges yet.
Contest History
User has not participated in any contests yet.
Discussions
User doesn't have any discussions yet.