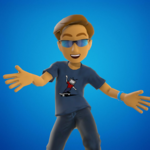 João Castelo
(@
JoaoPPCastelo

)

Life lover and computer science student. Dreamer and member of NEI@UAlg (Electronic and Informatics Nucleus).
University of Algarve

Portugal

java8, java, csharp
Badges
Submissions
User has not solved any challenges yet.
Contest History
User has not participated in any contests yet.
Discussions
User doesn't have any discussions yet.