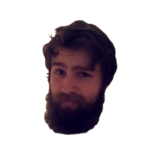 David Power
(@
MagicPowers

)

Recent graduate of computational linguistics and modern Irish in Trinity College.
University of Dublin, Trinity College, Dublin

Ireland

java, mysql
Badges
MagicPowers has not unlocked any badges yet.
Submissions
User has not solved any challenges yet.
Contest History
User has not participated in any contests yet.
Discussions
User doesn't have any discussions yet.