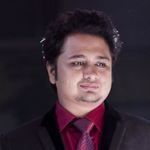 Shafaet Ashraf
(@
Shafaet

)

Software engineer working at Traveloka Singapore. Former challenge curator of HackerRank.
Traveloka

University of Dhaka

Bangladesh

cpp, python, java
Badges
Shafaet has not unlocked any badges yet.
Submissions
User has not solved any challenges yet.
Contest History
User has not participated in any contests yet.
Discussions
User doesn't have any discussions yet.