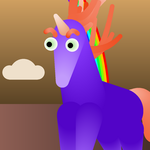 17
1
0
Fyodor Menshikov
(@
_mfv_

)

I am a competitive programming tutor (personal coach). I help professionals to upgrade their algorithmic skills so they can get a job in the leading companies of the world.
Vologda State Pedagogical University

Russian Federation

cpp14, scala, java8
Badges
Submissions
User has not solved any challenges yet.
Contest History
17
1
0
User has not participated in any contests yet.
Discussions
User doesn't have any discussions yet.