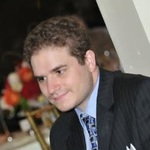 1
2
0
Adam Levin
(@
adam_levin

)

As the owner of a small tutoring business, I had the opportunity to teach programming and create the tools (a management app and website) my company needed. I am now looking to work as a full-time junior Python developer.
Pennsylvania State University

United States

python3, pypy3, text
Badges
Submissions
User has not solved any challenges yet.
Contest History
1
2
0
User has not participated in any contests yet.
Discussions
User doesn't have any discussions yet.