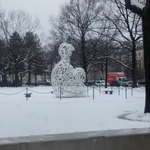 0
3
3
Arvind Ramaswami
(@
arvind_r

)

I am a first-year at Georgia Tech, interested in discrete mathematics, machine learning and algorithms. As a Microsoft Student Partner of my campus, I enjoy sharing the greatness of Azure with others.
Microsoft

Georgia Institute of Technology, Atlanta

United States

java, python3, cpp14
Badges
Submissions
User has not solved any challenges yet.
Contest History
0
3
3
User has not participated in any contests yet.
Discussions
User doesn't have any discussions yet.