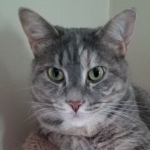 1
8
3
Oliver Thistlethwaite
(@
boliver

)

I am a recent PhD graduate in mathematics from the University of California, Riverside and am seeking a position that combines my two loves of mathematics and computer science. I believe that my unique combination of skills as a programmer, data scientist, and mathematician will enable me to make valuable contributions.
University of Minnesota, Twin Cities

University of California, Riverside

United States

cpp, python3, cpp14
Badges
Submissions
User has not solved any challenges yet.
Contest History
1
8
3
User has not participated in any contests yet.
Discussions
User doesn't have any discussions yet.