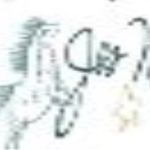 boundless hardy
(@
brazensox

)

Jes MaHarry has a spirited passion for life that pours through everything she does. Her strong desire to live each moment as fully and freely as possible is fueled by her empathic relationship with animals, deep love of nature and compassion for all living things.
Badges
brazensox has not unlocked any badges yet.
Submissions
User has not solved any challenges yet.
Contest History
User has not participated in any contests yet.
Discussions
User doesn't have any discussions yet.