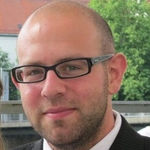 Mark Halberstadt
(@
chalbers

)

I'm a software engineer working for HPE in Fort Collins, Colorado. I'm also a recent graduate of Temple University's College of Engineering with a bachelor's degree in Electrical and Computer Engineering. Before going to engineering school I worked as a saxophonist and audio engineer in Denver, Colorado.
Hewlett-Packard

Temple University, Philadelphia

United States

java, mysql, java8
Badges
Submissions
User has not solved any challenges yet.
Contest History
User has not participated in any contests yet.
Discussions
User doesn't have any discussions yet.