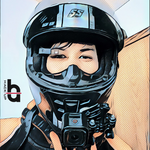 Glenn Lopez
(@
glennlopez

)

Full-time Electronics Technologist; Part-time Open source dev @EpicGames, lover of all things CAD, CAM, CS, and Crypto.
CAE: Defence & Security

Canada

cpp, python3, c
Badges
Submissions
User has not solved any challenges yet.
Contest History
User has not participated in any contests yet.
Discussions
User doesn't have any discussions yet.