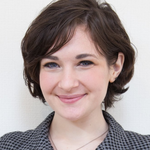 Kristen Huber
(@
kristenhuber19

)

Hello there! My name is Kristen Huber and I am a Tokyo-based developer interested in data science.
Ohio University, Athens

Japan

python, mysql, python3
Badges
kristenhuber19 has not unlocked any badges yet.
Submissions
User has not solved any challenges yet.
Contest History
User has not participated in any contests yet.
Discussions
User doesn't have any discussions yet.