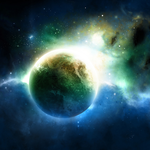 0
1
3
Matthew Kaes
(@
MattKaes

)

Using challenges to learn new languages and new algorithms. Currently working with C, C++, C#, Python, Ruby, Perl and F#.
Intentional Software

DigiPen Institute of Technology

United States

cpp, ruby, python3
Badges
Submissions
User has not solved any challenges yet.
Contest History
0
1
3
User has not participated in any contests yet.
Discussions
User doesn't have any discussions yet.