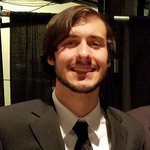 0
1
0
Nicholas Welna
(@
welnanick

)

Hard working and dedicated graduate seeking an entry level Software Engineering position. Experience includes 3 years as an Undergraduate Computer Science Teaching Assistant and 2 years of Software Engineering Internships. Enjoys working in teams, and always ready to learn new skills.
Thales e-Security

University of Minnesota - Twin Cities Campus, Minneapolis

United States

java, java8, python3
Badges
welnanick has not unlocked any badges yet.
Submissions
User has not solved any challenges yet.
Contest History
0
1
0
User has not participated in any contests yet.
Discussions
User doesn't have any discussions yet.