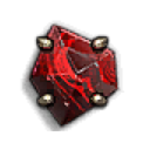 7
1
0
Minghui Jiang
(@
Dukkha

)

Oh! lift me as a wave, a leaf, a cloud! I fall upon the thorns of life! I bleed!
United States

java8, python3, cpp14
Badges
Submissions
User has not solved any challenges yet.
Contest History
7
1
0
User has not participated in any contests yet.
Discussions
User doesn't have any discussions yet.