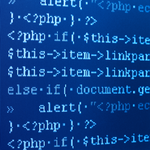 0
0
1
Lucas Thomas
(@
Talophex

)

I studied chemical engineering at the University of Alabama, and am currently a medical student at Washington University in St Louis. I enjoy programming and any other kind of puzzle solving.
Washington University in St. Louis

United States

python, python3, bash
Badges
Submissions
User has not solved any challenges yet.
Contest History
0
0
1
User has not participated in any contests yet.
Discussions
User doesn't have any discussions yet.