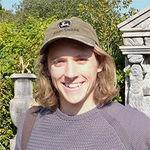 Ash Pook
(@
sungiant

)

Server engineer building rockstar tech for World Of Warriors with Scala.
Mind Candy

University of Surrey, Guildford

United Kingdom

csharp, scala, haskell
Badges
Submissions
User has not solved any challenges yet.
Contest History
User has not participated in any contests yet.
Discussions
User doesn't have any discussions yet.