We use cookies to ensure you have the best browsing experience on our website. Please read our
cookie policy
for more information about how we use cookies.
Solve Me First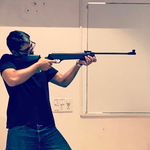 byshashank21j
Complete the function solveMeFirst to compute the sum of two integers.
Function prototype:
int solveMeFirst(int x, int y);
where,
x is the first integer input.
y is the second integer input
Return values
sum of the above two integers
The sum of the two integers and is computed as: .