Cut the Tree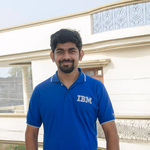 by amititkgp
Anna loves graph theory! She has an -vertex tree, , where each vertex :
Is indexed with a unique integer from to .
Contains a data value, .
Anna observes that cutting any edge, , in results in the formation of two separate trees denoted by and . She also defines the following:
The sum of a tree is the sum of the values for all vertices in the tree.
The difference between two trees created by cutting edge is denoted by .
Given the definition of tree , remove some edge such that the value of is minimal. Then print the value of the minimum possible as your answer.
Note: The tree is always rooted at vertex .
The first line contains an integer, , denoting the number of vertices in the tree.
The second line contains space-separated integers where each integer denotes the value of .
Each of the subsequent lines contains two space-separated integers, and , describing edge in tree .
A single line containing the minimum possible for tree .
6
100 200 100 500 100 600
1 2
2 3
2 5
4 5
5 6

We can visualize the initial, uncut tree as:
There are edges we can cut:
Edge results in
Edge results in
Edge results in
Edge results in
Edge results in
We then print the minimum of , , , , and as our answer, which is .